There are many wonderful things about being a man. I know this for a fact, as I know at least TEN MEN and every single one of them rates the experience highly. When you're a man, your life is filled with amazing experiences such as peeing standing up, and getting paid more money than a woman for doing the same job. Awesome! The one downside of being a man, however, is that unlike being a woman, you're basically stuck with what you've got. Are your eyes so small they look like two pissholes in snow? Well, that's too bad, because you're just going to have to learn to live with that.
You could try mascara and eyeliner, but this runs the risk of making you look like either a very masculine woman, or a very confused man. Call me old fashioned, but there's really no avoiding of this.
Unless you're Bill as The Bionic Woman, obviously.
NEVER FEAR, MEN!
Because there are steps you can take to becoming more handsome, and it is up to ME, a humble WOMAN to show you how.
SO YOU'VE DECIDED TO ACHIEVE MORE BODY MASS
First of all, you need to buy
a large plastic drum of protein with a picture of an arm on it.
Realise that your large plastic drum of protein does not have any spacial correlation to your home. Keep the large plastic drum of protein somewhere totally fucking dumb, like a doorway.
Mix the protein with water or milk.
Spit it out when you realise that the drum's promises of tasting like chocolate have been utterly misrepresented, and in actual fact, it tastes like the colour brown.
Next, take up an EXTREME SPORT that almost certainly did not exist in this country ten years ago.
Your choices consist of ULTIMATE FRISBEE or some kind of bullshit Mixed Martial Arts your local gym is currently flogging.
Tell everyone about your new mixed martial art!
Practice high kicks at the office!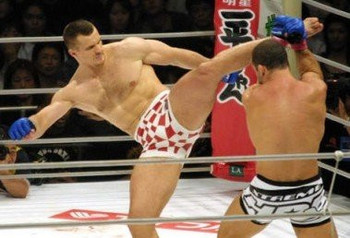 Take a flask of protein to work with you.
Leave it to sit on your desk. Take a swig from it every three hours, wince accordingly.
SO YOU'VE DECIDED TO BE INCREDIBLY CHARMING
OK, so realistically this post has been flawed from the outset, considering there is literally nothing a man can do to make himself facially more handsome. HOWEVER, on the plus side, if your main goal is to woo women, you can do this by being funny or charming. Generations of disappointment have taught women to lower their expectations from men, so this can be achieved easily.
Watch old movies for tips on how to be incredibly charming. Take notes on the behaviour of Humphrey Bogart.
Notice that Humphrey Bogart treats women like shit. Wonder also if you can get away with slapping women in the face.
You cannot get away with slapping women in the face.
Stop watching Humphrey Bogart movies.
Take notes on the behaviour of Steve McQueen and Paul Newman.
Realise you don't own a motorcycle, or have had your face featured on a brand of salad dressing. Also, realise you hate old movies.
Take up smoking.
Because smoking is sexy, and it gives strangers something to talk about. Unfortunately, you realise that smoking is a lot like playing the violin, in that unless you take it up at a frighteningly young age, you'll never really be good at it. Keep a raggedy box of Silk Cut in your back pocket on nights out. Clammily produce it whenever women are around. Drop cigarette constantly, fumble with lighter.
Pick up the tab for women you barely know.
Feel weird about it constantly. Wonder aloud if this is nothing more then a long-term payment plan for an unreliable escort service.
Remember your old movies! Tell a woman she looks like an old-timey celebrity.
Women love old movies, because it makes them feel intelligent. Memorize a well known old-timey celebrity for each dominant hair colour. Make sure to keep it generic! Women love it when you're generic.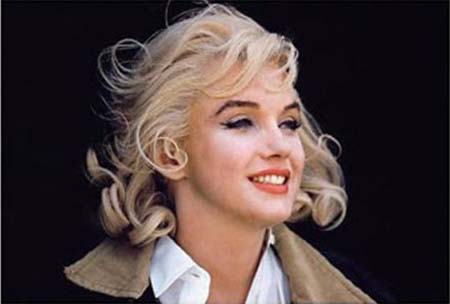 Blonde: Marilyn Monroe
Brown: Audrey Hepburn


Literally everything else: Lauren Bacall
Success!
Now you get to have Sex Forever.
If none of this is working, or you've made the rookie mistake of over-learning old movie star factoids and now the object of your affections thinks you're gay: never fear! You can always throw money at the situation until it fixes itself, or as it's popularly known, go clothes shopping.
Yes, clothes shopping! It's that thing that used to be for women but now it's for men, too!
First off:
GET RID OF ALL YOUR ASSHOLE CLOTHES
INCLUDING, BUT NOT EXCLUSIVE TO:
T-shirts professing your love of drinking and your hatred of women.
Everything that celebrates what a lazy butthole you are
Everything that implies your involvement with an imaginary sports team. Especially if it's an imaginary Letterman's Jacket.
FINALLY, BUY A CRAPLOAD OF BLACK JUMPERS.
SERIOUSLY.
JUSTIN TIMBERLAKE HAS TONS.
SO
MANY
BLACK
JUMPERS